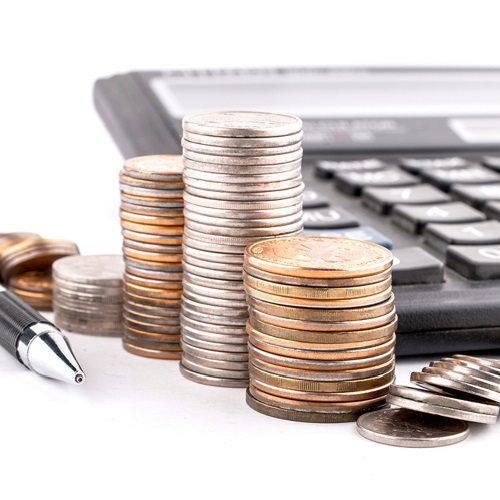 Although bankruptcy may seem to be straightforward, it is not a one-size-fits-all approach. Most individuals do not understand the process or where to get started. We have composed a list of frequently asked questions as well as reasons to work with an attorney to better ensure a favorable outcome.
FREQUENTLY ASKED QUESTIONS:
How much does personal bankruptcy cost?
It depends on which option you chose, Chapter 7 or Chapter 13.
Court filing fees:
Chapter 7 filing fee:        $335
Chapter13 filing fee:       $310
Attorney fees:
Our attorney fees range from $1,500 to $4,000, depending on the circumstances of your case, and which Chapter you select.  Our average attorney fee for a Chapter 7 is $1,500 and $4,000 for a Chapter 13.
Our attorney fee for Chapter 7 must be paid in full prior to filing your case.  Our fee for Chapter 13 may be partially paid prior to filing your case, and the balance can be paid through your plan payments to the trustee over a 3 to 5 year period.  We typically charge $1,500 up front for a Chapter 13, and allow the balance to be paid through the plan payments to the trustee, but we can work with clients who need start with a smaller up front attorney fee for Chapter 13 on a case by case basis.
What is the difference between Chapter 7 and Chapter 13?
If your assets do not exceed your allowable exemptions, and your income does not exceed the allowable limit for Chapter 7, and you have not had a discharge in less than 8 years, you may qualify for a Chapter 7 discharge.
However, if your assets exceed your allowable exemptions, your income exceeds your allowable income for Chapter 7, or you have received a discharge in Chapter 7 less than 8 years, you may only qualify for Chapter 13, which requires you propose a repayment plan for certain debts (not necessarily all debts) which will last from 3 to 5 years.  Chapter 13 is ideal for avoiding a foreclosure because it can give you from 3 to 5 years to catch up on your mortgage arrears.
Credit report
Though not required, a three bureau credit report will be a useful for aid to provide your attorney with a list of your creditors, addresses and debts, so the creditors can be properly listed on your schedules and receive notice of your bankruptcy filing.  A three bureau credit report costs about $50.  If you cannot afford a professional credit report you can visit https://www.annualcreditreport.com to order a free 3-source credit report.
Credit counseling
Before you can file bankruptcy you must take a credit counseling course from an approved agency, and you must take a post filing course as well.  Each course costs around $15.
Warning
Filing bankruptcy without a skilled and experienced bankruptcy attorney is risky; it has cost many pro se filers their house, tax refund, cars, cash, annuities, etc.  Attorney fees typically range from $750 to $4,000.  The difference in cost may reflect the quality of service; cheaper is not always better.
Will I need to attend court?
Usually not.
Meeting of creditors
All filers must attend a meeting of creditors which gives the bankruptcy trustee an opportunity to ask you if everything in your petition is true and correct, and if you wish to make any changes.   Creditors are given notice of your meeting of creditors and permitted to attend and ask you questions as well, but they rarely do.  The meeting creditors usually takes not more than 15 minutes once your case is called by the trustee.  A list of counties that fall under the jurisdiction or the Eastern District of California, based in Sacramento, is listed below.  Meetings of creditors are held for in Redding, Sacramento, Modesto, Fresno and Bakersfield.  Your meeting of creditors will be held at one of these locations closest to where you reside.
Counties we service
Our California office is located in Sacramento metropolitan area.  We provide Chapter 7 and Chapter 13 personal bankruptcy services to clients residing in the following counties:
Shelton Law & Associates is designated a Federal Debt Relief Agency by an Act of Congress and the President of the United States and has proudly assisted consumers seeking relief under the U.S. Bankruptcy Code.  We assist people in filing of consumer bankruptcy cases under Chapters 7 and 13.
"Professional, thorough, responsive.  Excellent guidance to help my organization make reasonable decisions."
– Kim W., Dental Support Plus